Did You Know that the South East District has a brand new
News Brief

designed to highlight key things going on in the district?
We look forward to receiving information from the local units to be included in our periodic
News Brief

!
To view our May 2023 News Brief, please click on the button to the right.   
A Mission Giving Message to Local Unit Treasurers
Great news from the FL Conference United Women in Faith Treasurer, Donna Spear. The formal IRS Letter now indicates our organization's name change. It reads "Florida Conference United Methodist Women dba Florida Conference United Women in Faith" ("dba" stands for "doing business as"). The Tax ID # did NOT change. What this means is that you do not have to change the name on your bank accounts. You can continue to use your existing bank account. You can accept checks made out to either name.
Mission Giving is down considerably so please continue to pledge and give to missions. 
Checks can be made payable to: South East District United Methodist Women or South East District United Women in Faith, or acceptable abbreviations or shortened versions such as South East Dist UM Women or South East Dist UWFaith.
The United Women in Faith unit of First United Methodist Church of Coral Gables held its second annual Hurricane Tree Project this July.
"Ornaments" representing various hurricane supplies were hung on the tree. Church members selected ornaments and donated the hurricane supplies.
The United Women in Faith unit was able to complete nine hurricane preparedness kits for needy families in our community!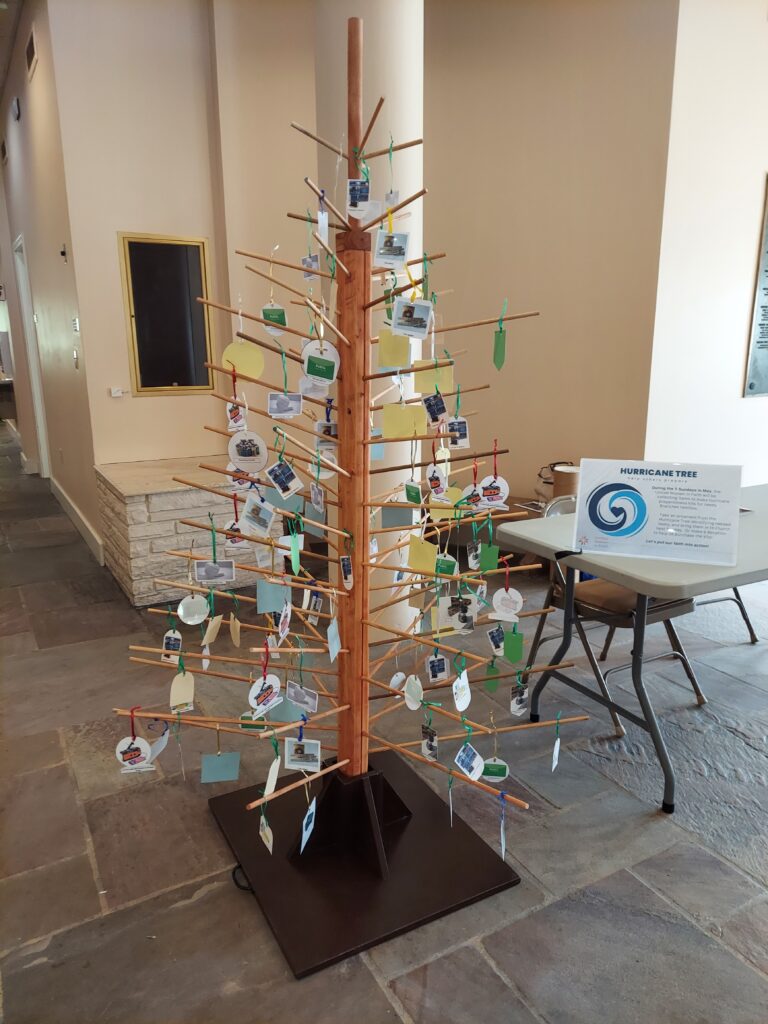 The first ever South East District Soul Care Retreat held on April 15th was a fabulous success. With over 80 people in attendance, we collected over $500 for Mission Giving. We enjoyed a special Meditation Session,  Chair Yoga, and Mindfulness Creative Expression Activities.
Go to the Photo Gallery page of this website to see more photos of this event.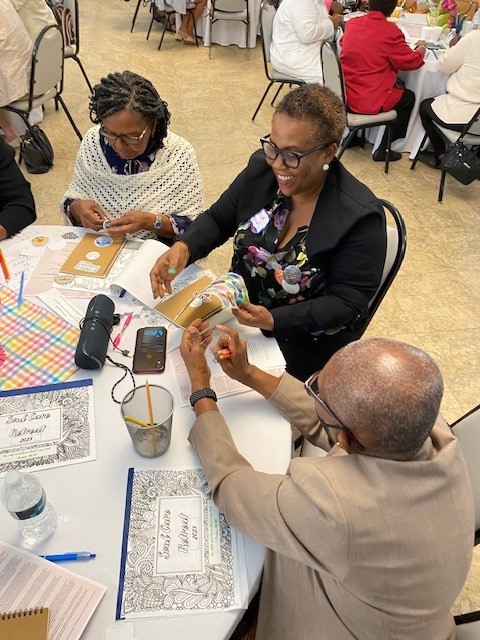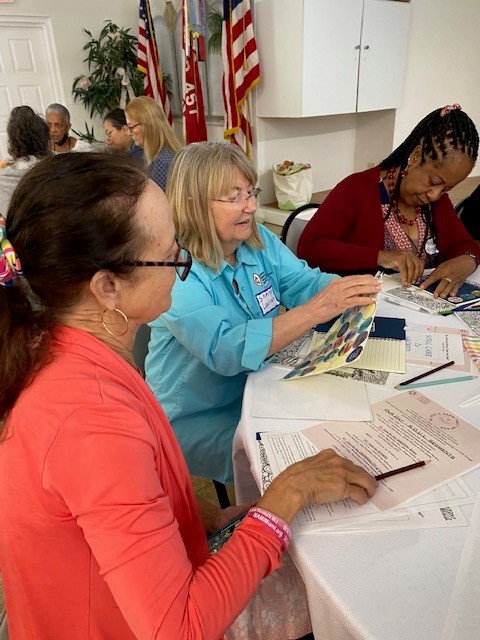 We are so excited to announce that the United Women in Faith unit at Norland UMC has been re-activated!
We missed you, Sisters. Welcome Back!
United Women in Faith Unit at First UMC of Boca Raton had a busy February!
First Boca's UWF focused on spreading God's love at the February gathering.
Pam Davis presented a program on Children's Week in Tallahassee, March 26-31.
 Then the unit had fun creating hundreds of hands and affixing them to pretty ribbon for the Florida's Children's Week "Hanging of the Hands," at the Capitol. Additionally, school supplies were assembled for CROS Ministries for children! 
The unit also had a wonderful program for Prayer and Self Denial
on February 18th.
Burton Memorial Does It Again for Missions!
Raises over $3,000 at their Mission Possible Tea in January 2023!
Burton Memorial United Women in Faith Unit (Florida Keys) Holds Inaugural Trunk Sale on August 27th.
Raises $2,000 for Mission Giving.